Sogestran Logistics
About Us
Organizer of combined transport
Thanks to its modern fleet of self-propelled vessels and pushed convoys that can be adapted to any need, Sogestran Logistics benefits from a considerable transport capacity that enables us to offer a global service : we are serving Le Havre (130,000 TEU/year), Fos-sur-Mer (50,000 TEU/year), Dunkirk (20,000 TEU/year), Antwerp and Rotterdam.
Sogestran Logistics was created through the merger of four multimodal and logistics subsidiaries of the Sogestran group:
Logi Ports Shuttle, a specialist of combined transport for maritime containers between seaports and inland ports on the Seine and Rhône rivers;
Nord Ports Shuttle, which provides container transport between the port of Dunkirk (Terminal des Flandres) and the platforms of Lille (LCT) and Dourges (LDCT). Its FLEX (Flandres-Lorraine Express) rail service links the Terminal des Flandres in Dunkirk and the Metz Terminal by containerised rail shuttle (88 TEU per week);
Blue Line Logistics, a company offering a logistics solution dedicated to urban distribution, including palletized goods, uses inland waterways.
Dubbelman Container Transporten, an inland shipping company and container operator based in Lage-Zwaluwe (NL) since 1980. Dubbelman offers a fast and reliable service between the Upper Rhine and the three seaports of Antwerp, Rotterdam and Zeebrugge.

Since 1994, our professional teams work closely with you to optimise your transport flows, from the order intake to the delivery of the containers.
Our customs expertise, for both import and export, and our efficient information flow simplify your operations.
Our panel of road carriers, in the Paris (on average 120 tours/day) and Lyon (on average 70 tours/day) regions, enables us to offer a reliable, responsive and secure door to door transport service that includes eco-friendly LNG trucks for last-mile delivery!
Urban logistics
Sogestran Logistics offers a river response to urban and last-mile delivery:
Docking in the city thanks to appropriate manoeuvrability and space requirements;
Groupage with regular multi-client services;
Tailor-made containers: FlexiMalle, swap body, ampliroll tipper, big bag;
Organisation of the last mile via a three-wheeler, light electric vehicle or CNG truck;
Reverse logistics: management of waste and returned goods.


We have a 320 ton loading capacity, equivalent to 20 trucks:
Six modern, silent, eco-responsible and self-unloading boats;
Europe's first hydrogen-powered boat.
Our CSR commitment
Sogestran Logistics was awarded the EcoVadis bronze medal in 2021, which recognises our CSR performance, and we are committed to improving our rating each year, thanks to our teams who are involved on a daily basis to offer you global and environmentally friendly solutions.
Our AEO security-safety and ISO 9001 certifications
Our activities are certified AEO security-safety and ISO 9001.

Our values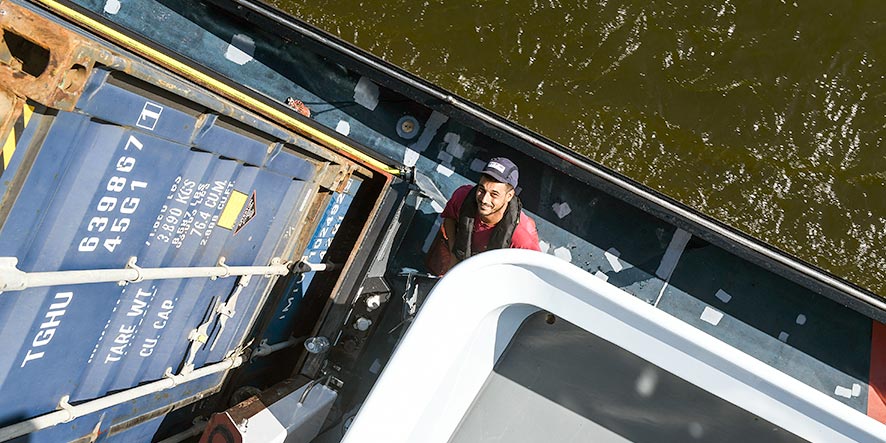 Proud of our values
Sogestran Logistics is committed to the values that have guided the Sogestran group since it was founded:
Trust - We keep our word and act with integrity
Agility - We dare to undertake and encourage boldness
Pride - We work with pride and succeed with humility
Commitment - We work hard and follow through
We are proud to share the vision of the Sogestran group!
Our history
Click on the timeline below or drag the slider to discover the key milestones in the history of Sogestran Logistics: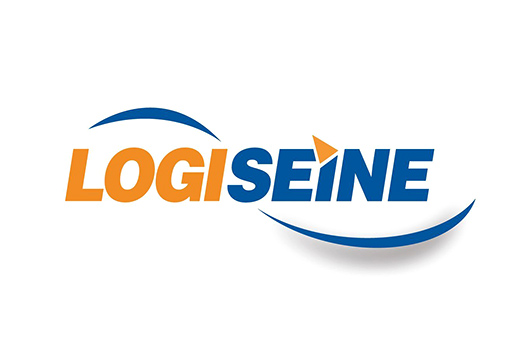 1994
Creation of Logiseine, the first freight forwarder offering a combined river/road transport for maritime containers on the Seine.
Logiseine organizes its transport between the ports of Le Havre and Rouen and the import/export warehouses in the Île-de-France region and its surrounding departments.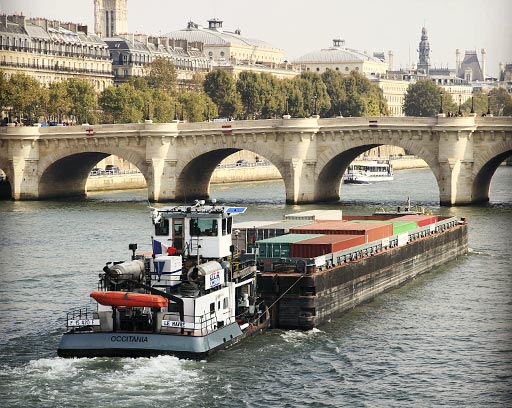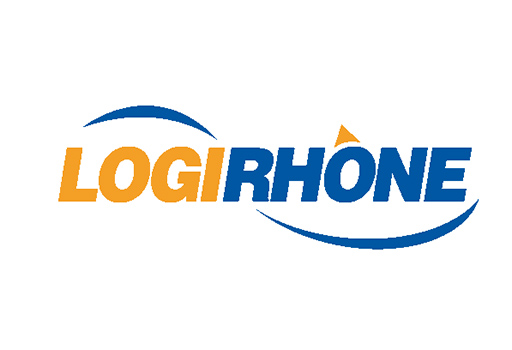 2008
Creation of Logirhône, offering a similar service on the Rhone axis, between the port of Fos-sur-Mer and the inland terminals of Portes-lès-Valence and Lyon.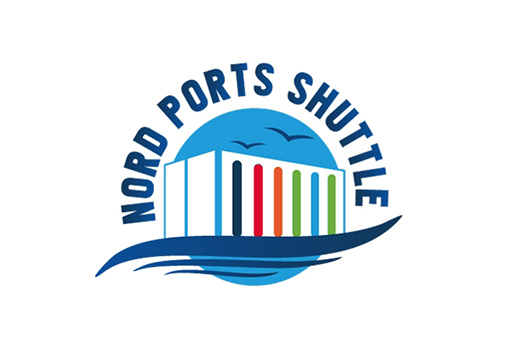 2013
Creation of Nord Ports Shuttle, offering a similar service on the northern inland waterways, between the port of Dunkirk (Terminal des Flandres) and the platforms of Lille (LCT) and Dourges (LDCT).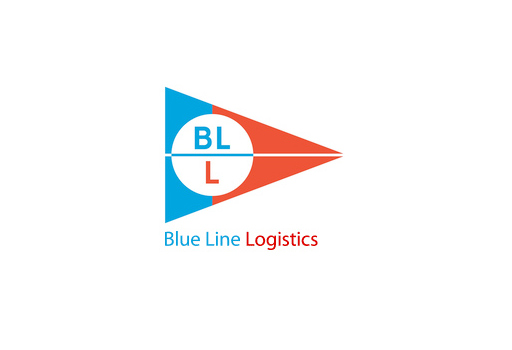 2015
Creation of Blue Line Logistics, an alternative logistics platform for palletised goods using inland waterways.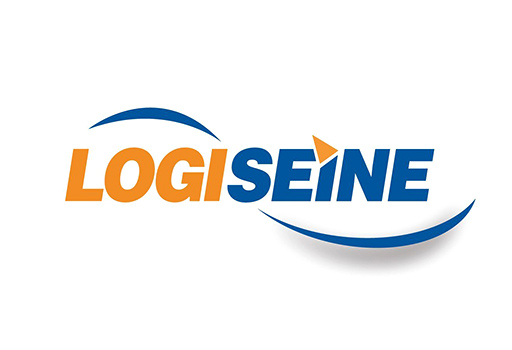 2016
Integration of Nord Ports Shuttle into Logiseine.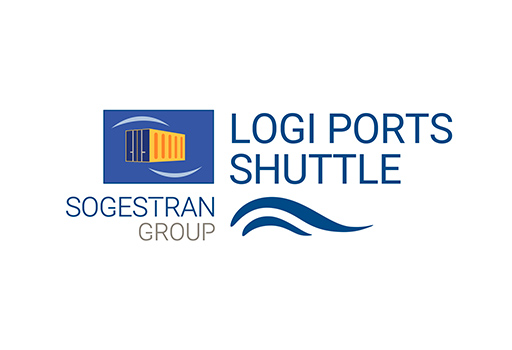 2018
Merger of Logiseine and Logirhône into Logi Ports Shuttle.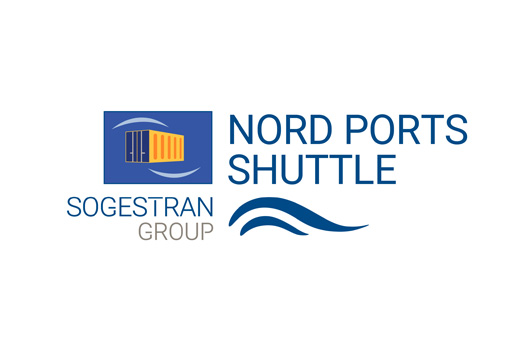 2019
Nord Ports Shuttle is developing a new rail service called FLEX (Flandres-Lorraine Express) between the Terminal des Flandres in Dunkirk and the terminal in Metz.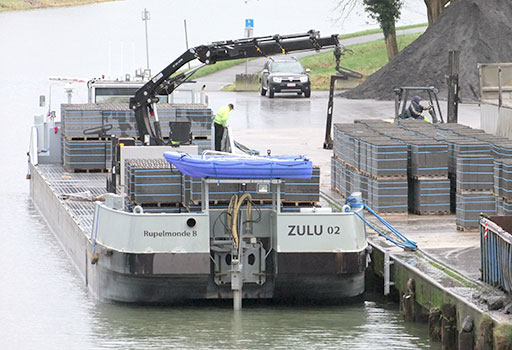 Blue Line Logistics presents the Pallet Shuttle Barge Zulu, the "last mile barge".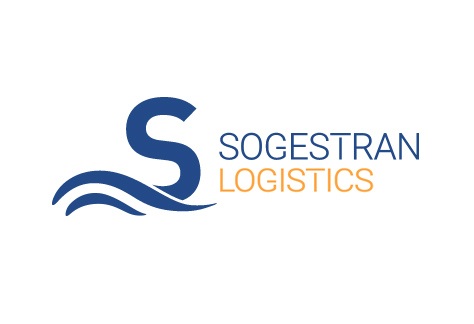 2020
Constitution of Sogestran Logistics integrating Logi Ports Shuttle, Nord Ports Shuttle and Blue Line Logistics.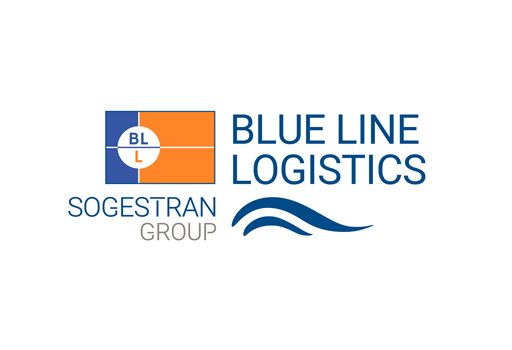 2021
The change of our urban logistics entity's logo and a strong development of its activities in Paris, Lyon and other large cities.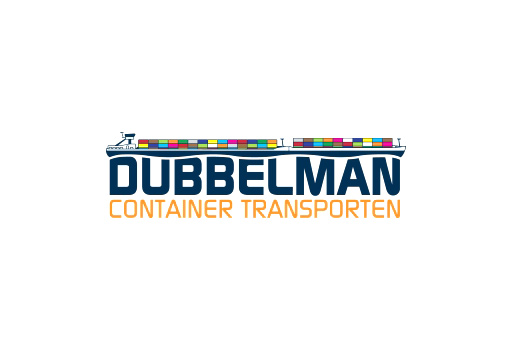 Dubbelman and Sogestran sign definitive acquistion agreement to integrate Dubbelman Group into Sogestran Logistics.
Our group
The Sogestran group, which celebrates its 74th anniversary this year, is the leading French inland waterway transporter and a reputed shipowner.
Its activities are divided into four business lines:
inland waterway transport
maritime transport
multimodal container transport
services to industry
Group companies